Back in Bleat #6 (The Poutiri Ao ō Tāne project and the Three Tenets) I bleated about Ed's key foci of Education, Health, and Conservation. Poutiri was about conservation and today I'm going to sell you about Ed's complete rewrite of Massey University's 2013 prospecti.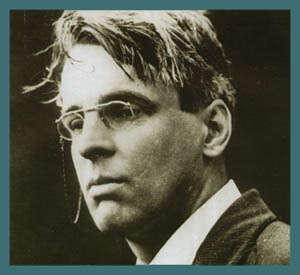 As WB Yeats once said, "Education is not the filling of a pail, but the lighting of a fire". And that pretty much sums up why Ed rates education so highly. However, in the 21st century education is no longer a given fundamental right served up for free to all who need it. It's a business. So that's why Tracta. The Heartland Agency, contracted Ed and fellow writer Jessica Soutar Barron to inject fresh flavour and spicy conversational tone into Massey's prospecti copywriting for 2013.
Failing to plan is planning to fail
The 100,000w required to fill Massey's prospecti in print for 2013 needed to be turned around in a mere six weeks. So it goes without saying this project required concise scoping, proper agency briefing (with Ed's reverse briefing) and a good plan of attack. Included were well thought through goals, objectives and deadlines along with quality research hunted and gathered from the get-go. With that in mind Ed set about structuring the approach with close attention to making sure precursor material was supplied and answered to, before getting pen to paper, or rather quick-tapping fingertips to keyboard.
Testing the waters
Following the organisation of everything needed to be known, Ed worked up sample copy with some pithy headlines, catchphrases, and succinct supporting paras. Jess streamlined all the nitty gritty fine details of Massey's individual programmes. Agency and client then went about the approval process before fine pruning was carried out to make sure all parties were tickety-boo with what was to follow. Then it was ready-set-go-go.
Rolling it out
Due to the above there's really not much more to say. The copywriting for all 13 prospecti were rolled out over the six weeks available and then we were done. Everyone was happy. The copy was inserted into the design files. The presses started rolling. Nek minit we were smelling fresh ink on paper and viewing downloadable pdf files. Boo-yaa.
Minimal amends
Before this project it'd been said it couldn't be done. That is, such a comprehensive copywriting project couldn't be conducted without comprehensive copywriting changes. We proved them wrong, whoever you are. How and why? Because we got things right from the outset. We planned to succeed. And that we did.
The proof is in the pudding
To view the copy myself (Ed) and Jessica Soutar Barron (Coco & Co) wrote for Massey's now renamed 2013 prospecti, 'Your Guide to books', click here. And if you've got any feedback … we're always listening…
Steff @ Ed.