A case study by Eleanor Jack.
All quotes attributed to Bex Tacon, Owner / Manager of Planit Events, Planit Staff, The Wedding & Event Expo Hawke's Bay and The Grape Debate.
–––––––
Partnership with Ed Boosts Bex Tacon's Brands
For several years Ed has been the primary design partner for Bex Tacon's stable of brands. Bex is a leading event management professional in Hawke's Bay and founder of the award-winning Planit Events.
As well as her flagship brand, she runs hospitality staffing company Planit Staff, the Wedding & Event Expo Hawke's Bay, and charity event The Grape Debate.
Ed has provided everything from new logos and brand guidelines, to digital assets and billboard design – making a real difference to how these brands are portrayed.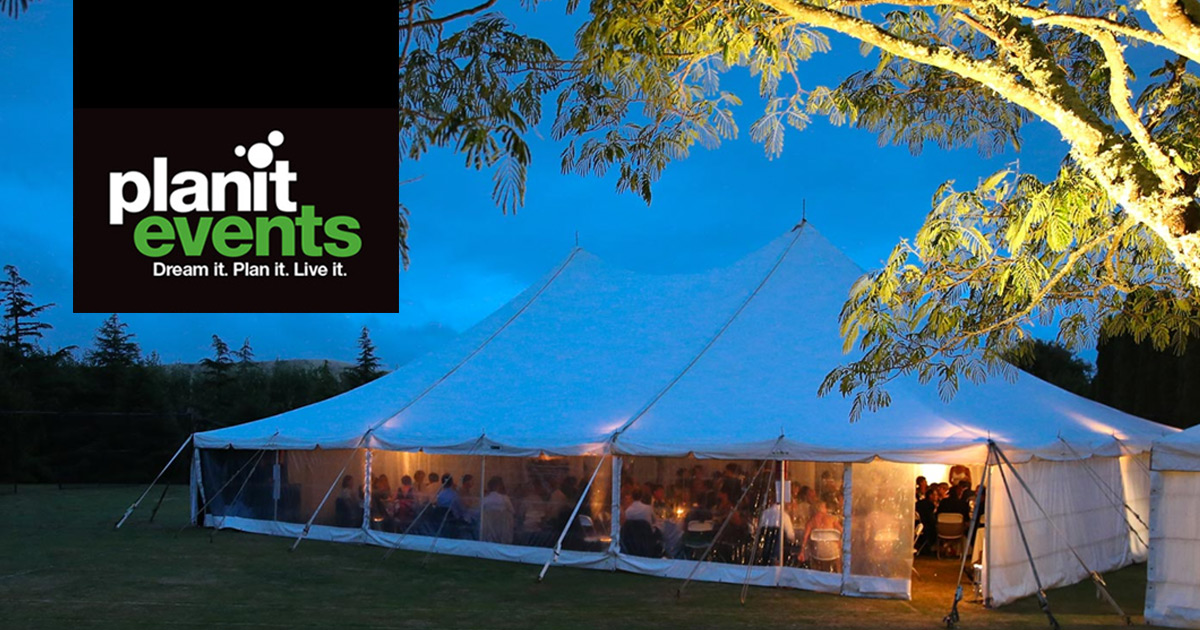 "Developing a logo can feel like a hard process when you're so absolutely involved in the day-to-day, but Stefan was great at drawing out of me what I actually needed for the business and turning this into something that worked."
–––––––
New Logo and Collateral To Reflect Success of Planit Events
Ed first worked with Bex to develop a new logo to elevate the Planit Events brand during a period of rapid growth and expansion.
Ed created a clean design that retained the green of the original logo and introduced a graphic element to play on the business name.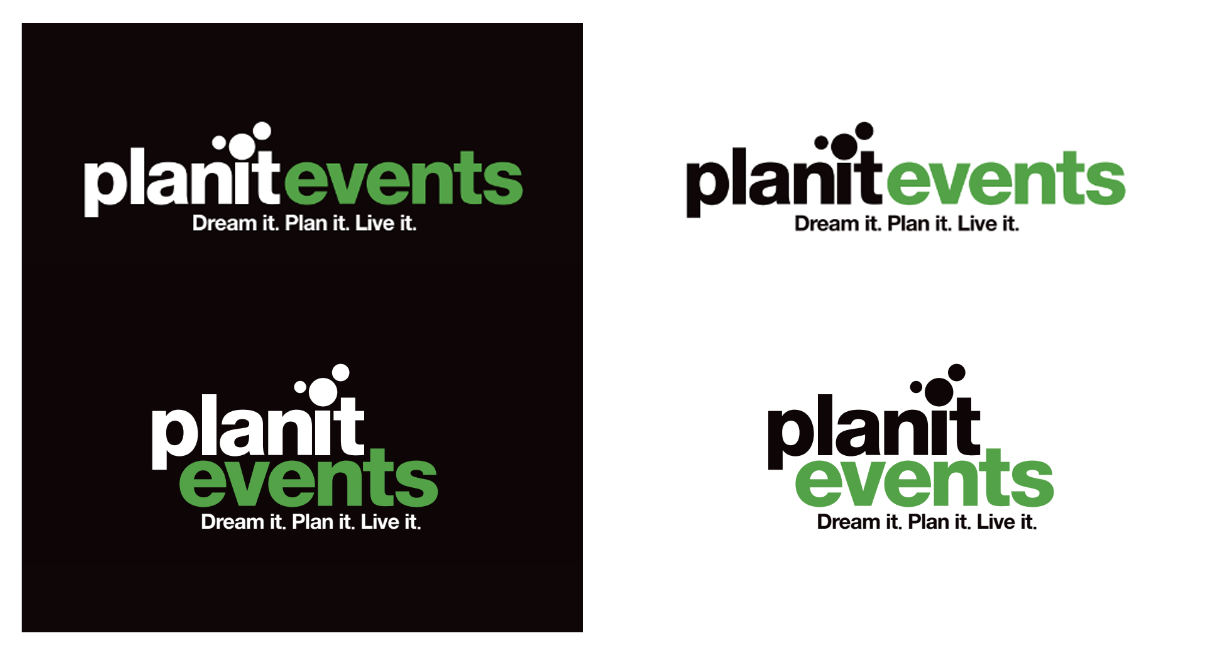 "The Planit Event logo works so well. The small planets create an element of fun and play on the name while still remaining corporate."
–––––––
Brand Essentials First
Comprehensive brand guidelines outlined logo variations, colour, and font specifications. Visuals for a re-skin of the website, apparel, bannerettes and business cards were supplied, and a simple DL flier was designed.
Digital assets for social media and a design for the application of the logo to the company vehicle completed the brand refresh.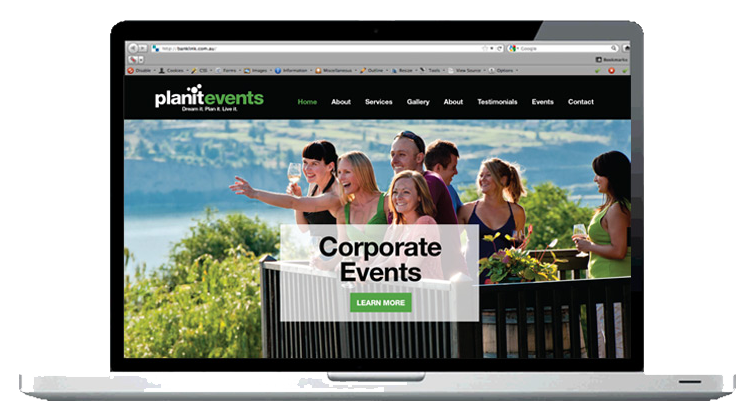 "Stefan understands I'm a small business and has always been really flexible with payment and let me spread them out. This has made a huge difference, allowing me to make changes with the brands that I otherwise wouldn't have been able to afford."
–––––––
Replicating Design Success For Planit Staff
Bex needed to more clearly define the events and staffing elements of her business and worked with Ed to provide the solution.
Knowing that she wanted to keep the brand under the Planit umbrella, Ed replicated the design success of the Planit Events logo. This time using a blue to differentiate it and continue to provide a corporate feel.
Ed supplied the new logo in colour and stacked variations, as well as formats for print and digital use, and a set of brand guidelines.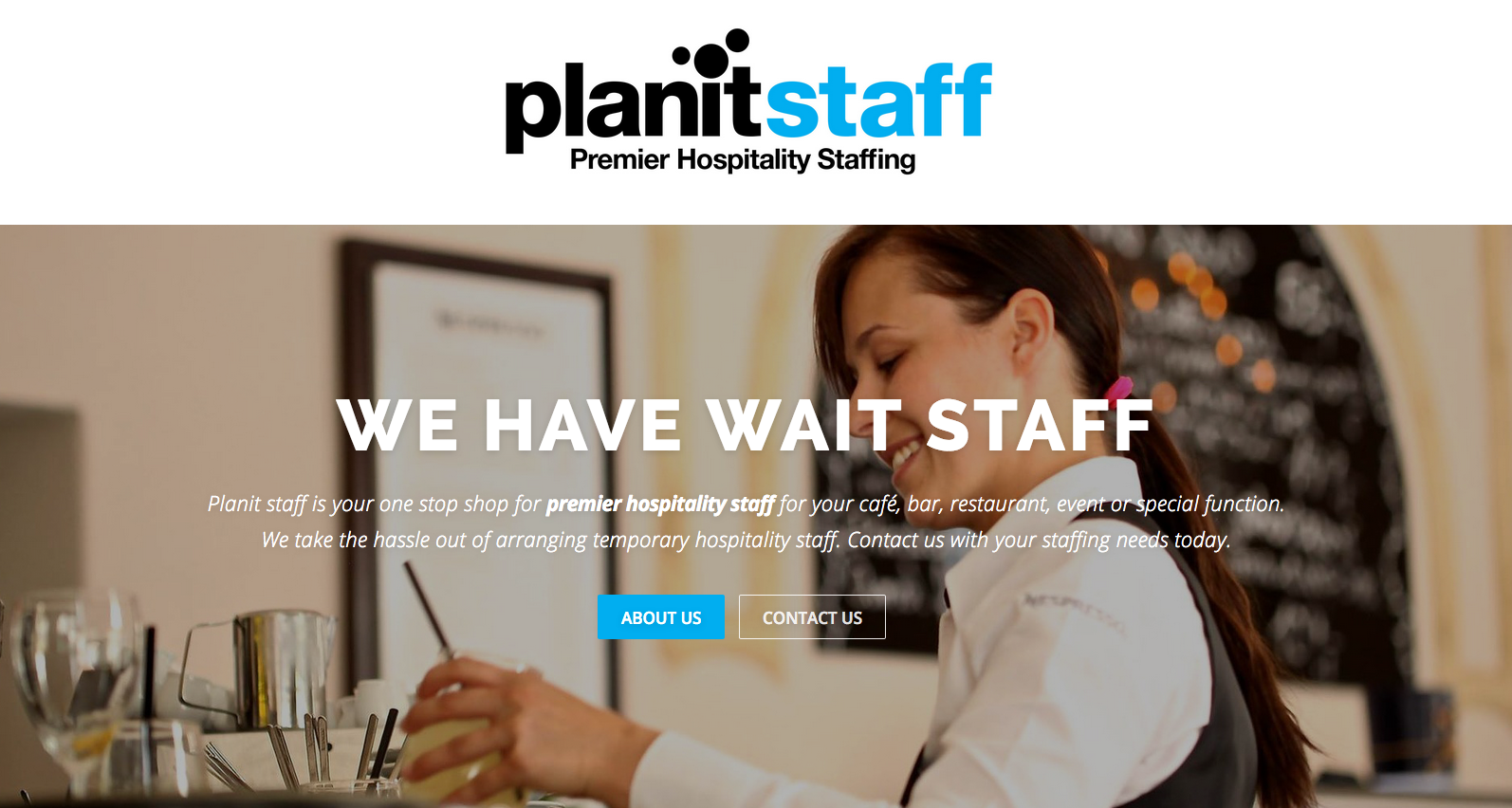 "The Planit Staff brand was a simple process and Stefan provided everything I needed really quickly."
–––––––
Demonstrating Versatility With A Different Design Aesthetic
Ed next worked with Bex to redesign the logo for the Wedding & Event Expo Hawke's Bay, to ensure the look reflected the event's growing success.
The new logo in soft pink and grey embodies a timeless wedding aesthetic and is very different to Ed's work for Bex's other brands.
An emblem within the logo references the classic wax seal and can be used as a stand-alone design element, adding some versatility to the logo and its application.
The logo was supplied in all variations and formats for both print and digital, along with the brand guidelines specifying colour and font. Digital assets were created for social media and a large Napier City Council roadside signage showcased the new design.

"I love this logo, it's amazing. I'm surprised I love it because I'm not a pink person, but it really works for the event. I like that there is the emblem within the logo that we can use for social media and other things, it's really useful."
–––––––
Big Future For The Grape Debate Charity Event
Ed has also provided discounted services for Bex's charity event with a difference, The Grape Debate. A large Napier City Council roadside sign has been designed for this year's event with potential for further work as The Grape Debate grows in popularity around the country.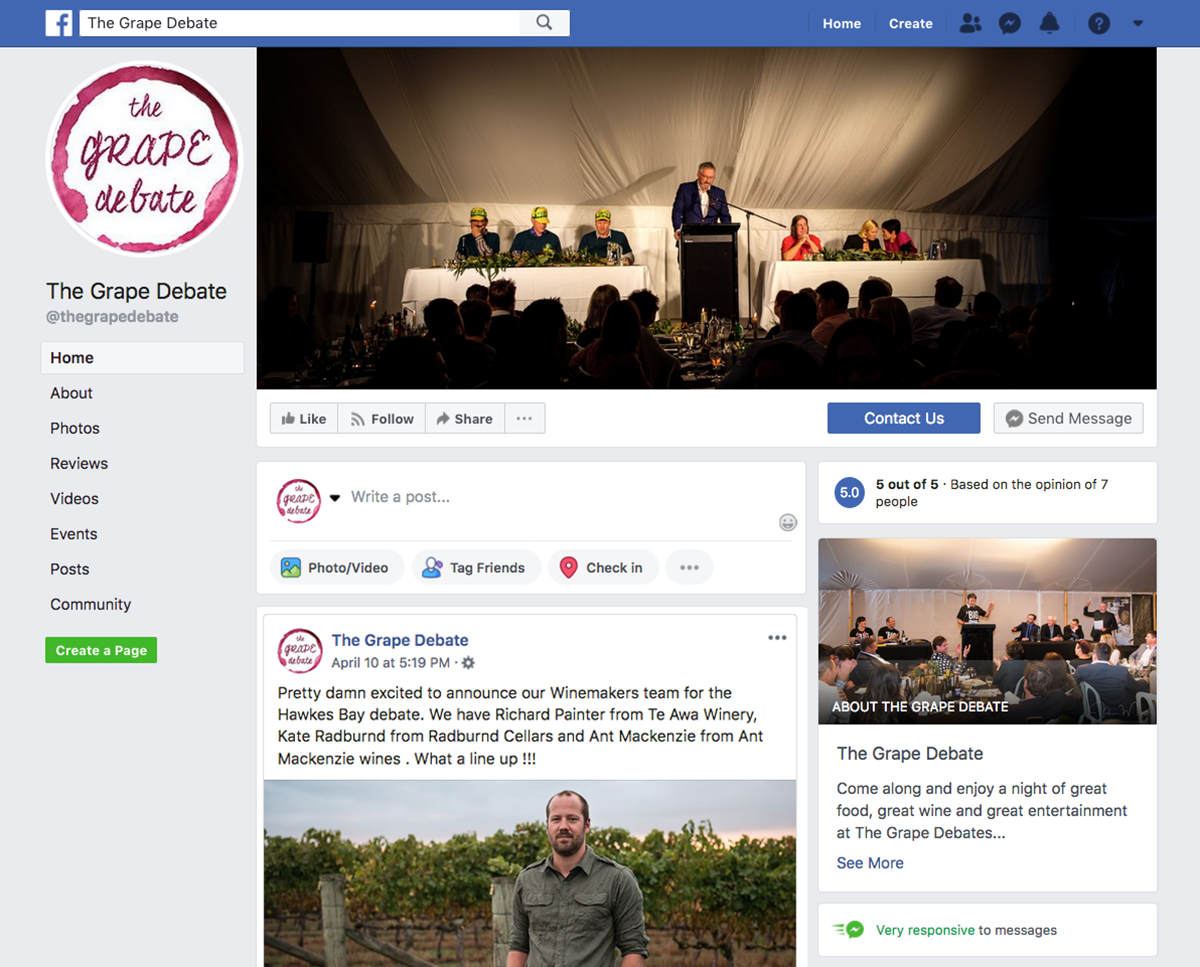 "The judges at the Chamber Awards really liked the logo and thought everything looked sharp and professional, they were really impressed. They could clearly see the standard and quality of Stefan's work."
–––––––
Step-Up In Design Quality Turns Heads
Ed's work across Bex's brands has elevated the profile of her company and been noticed by many. The judges for the Hawke's Bay Chamber of Commerce awards 2018 commended the design work for Planit Events, which went on to win the Small Business Award. Others have also noted the design improvements and consistency.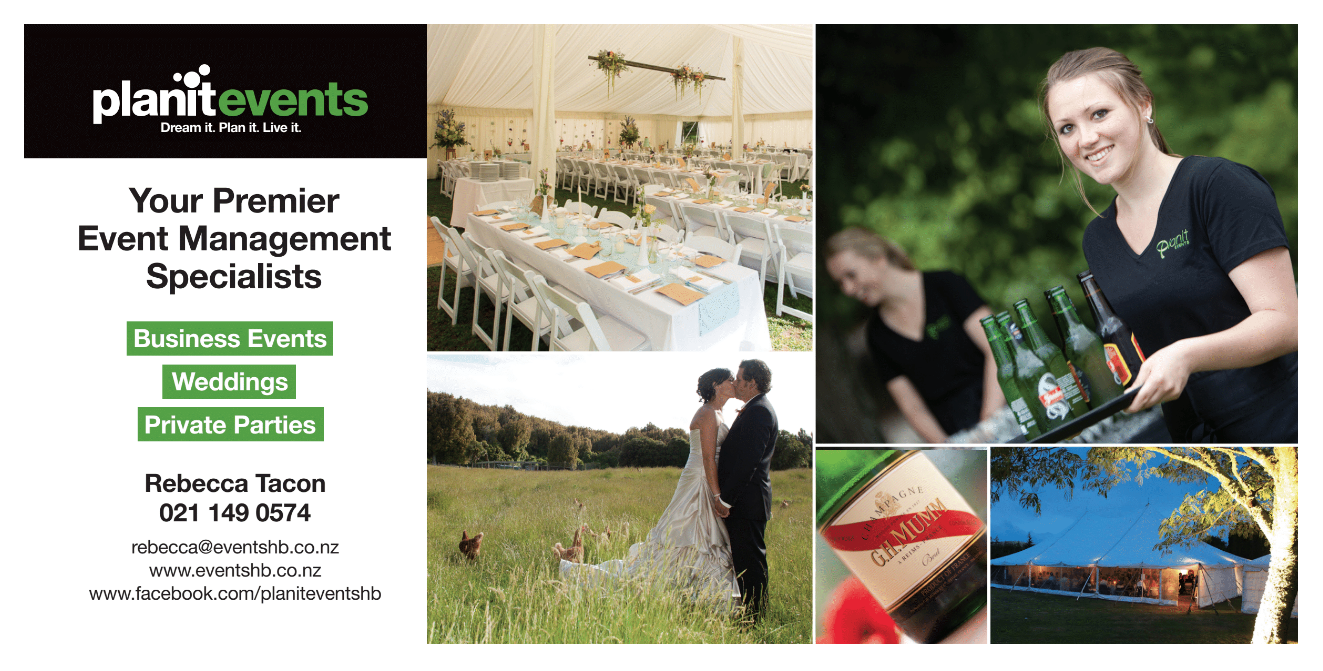 "I work closely with a business consultant who has been very impressed with the logos Stefan has done for me. We've also had great feedback on social media when we have launched new logos. People can see we are growing and really stepping-up in terms of the professionalism of how we look."
–––––––
A Flexible And Patient Approach
Working at a fast pace and juggling multiple priorities, Bex places a lot of value on Ed's steady approach, ability to absorb information, and provide a solution. Ed's flexible approach to payment has also been a winner for Bex.

"Stefan has a very strong reason, from a design point of view, behind everything that he does. There's a process he goes through and he can explain why he does things. The fact I can bring in Stefan, give him very little info and he can still nail it, is pretty impressive. He's nailed every logo he has done for me. He's a real professional."
–––––––
Ed for Brand, Marketing & Communications
If your business needs the services of a brand, marketing and communications expert, contact Stefan from Empire Design on stefan@empiredesign.co.nz or 027 285 3800. Or, connect with Ed and Stefan on Twitter, Facebook, Instagram or LinkedIn.
Stefan Olsen @ Ed
027 285 3800
brand@ed.net.nz
–––––––
"It's been an awesome process working with Stefan. I certainly wouldn't go elsewhere for my design work – he's got a client for life in me."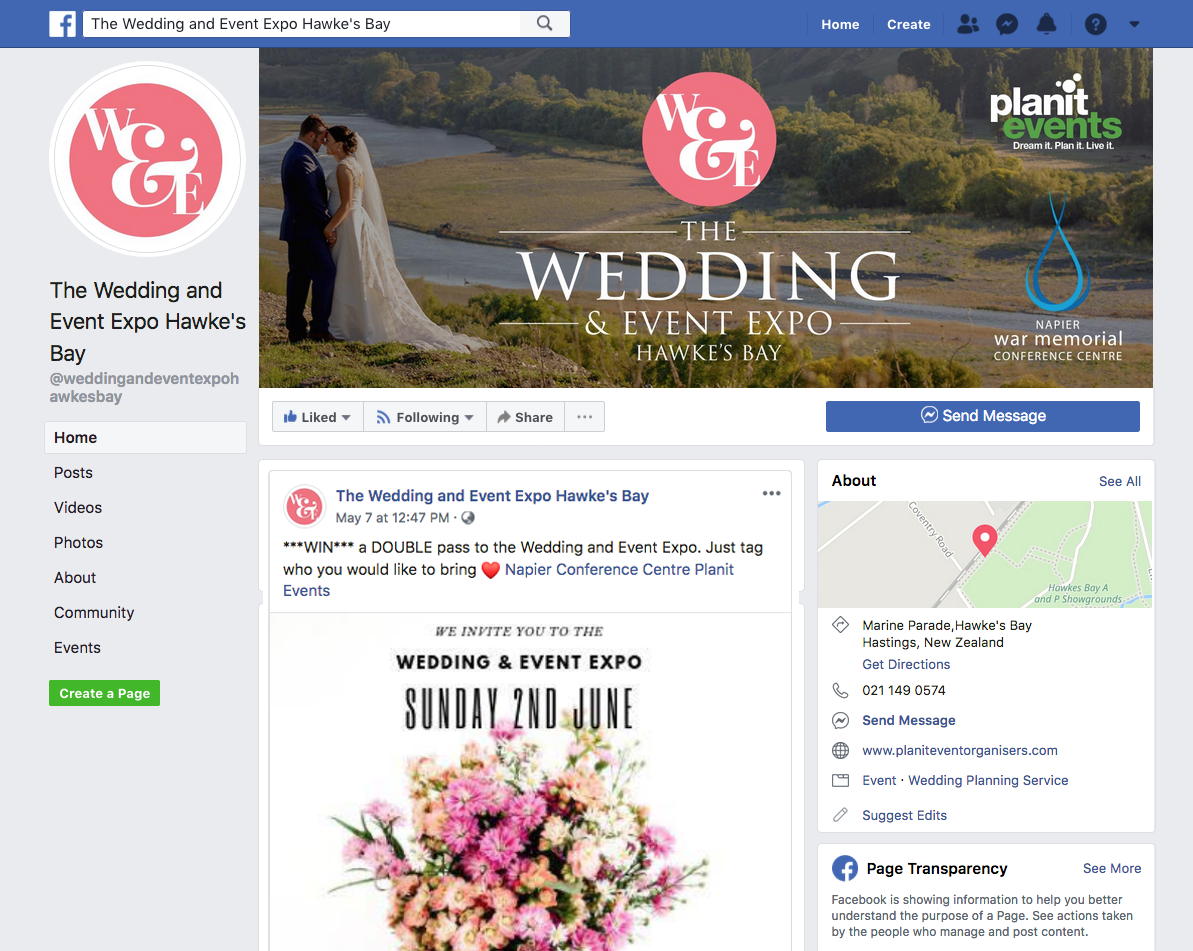 –––––––