A case study by Eleanor Lonergan.
All quotes attributed to Simon Cartwright, Owner and Photographer at SCP Photography.
–––––––
Website Traffic More Than Doubles With Regular Digital Communications.



Since engaging with Ed in September 2018, Simon Cartwright Photography (SCP) has been communicating a programme of compelling content that achieves the dual targets of driving traffic to the SCP website and keeping its brand top of mind in Hawke's Bay.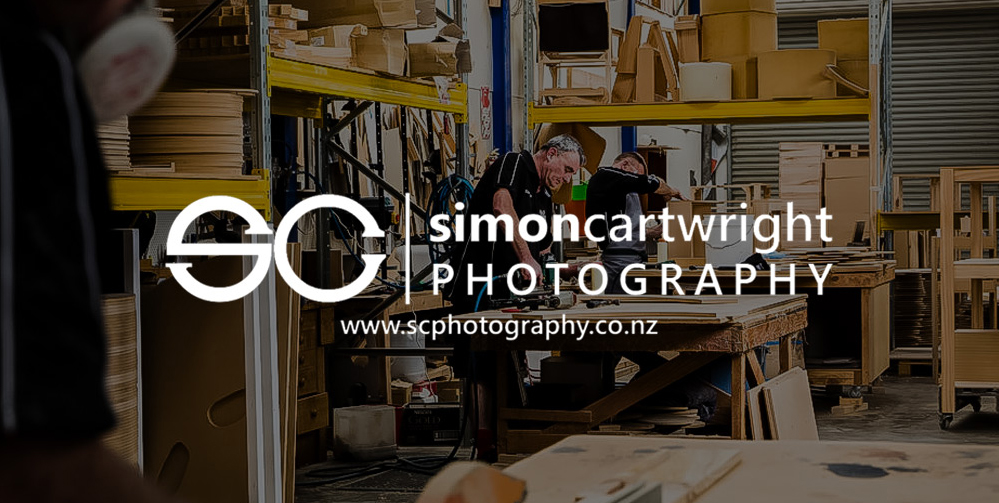 –––––––
Before Ed: Marketing Crowded Out By The Day-To-Day
Simon Cartwright is a renowned commercial photographer, shooting for local and international brands from his Hawke's Bay base.
Before Ed came on board, Simon found it difficult to carve out the necessary time to create quality content and market his services with the day-to-day demands of running a busy and successful photography business usually side-lined marketing plans.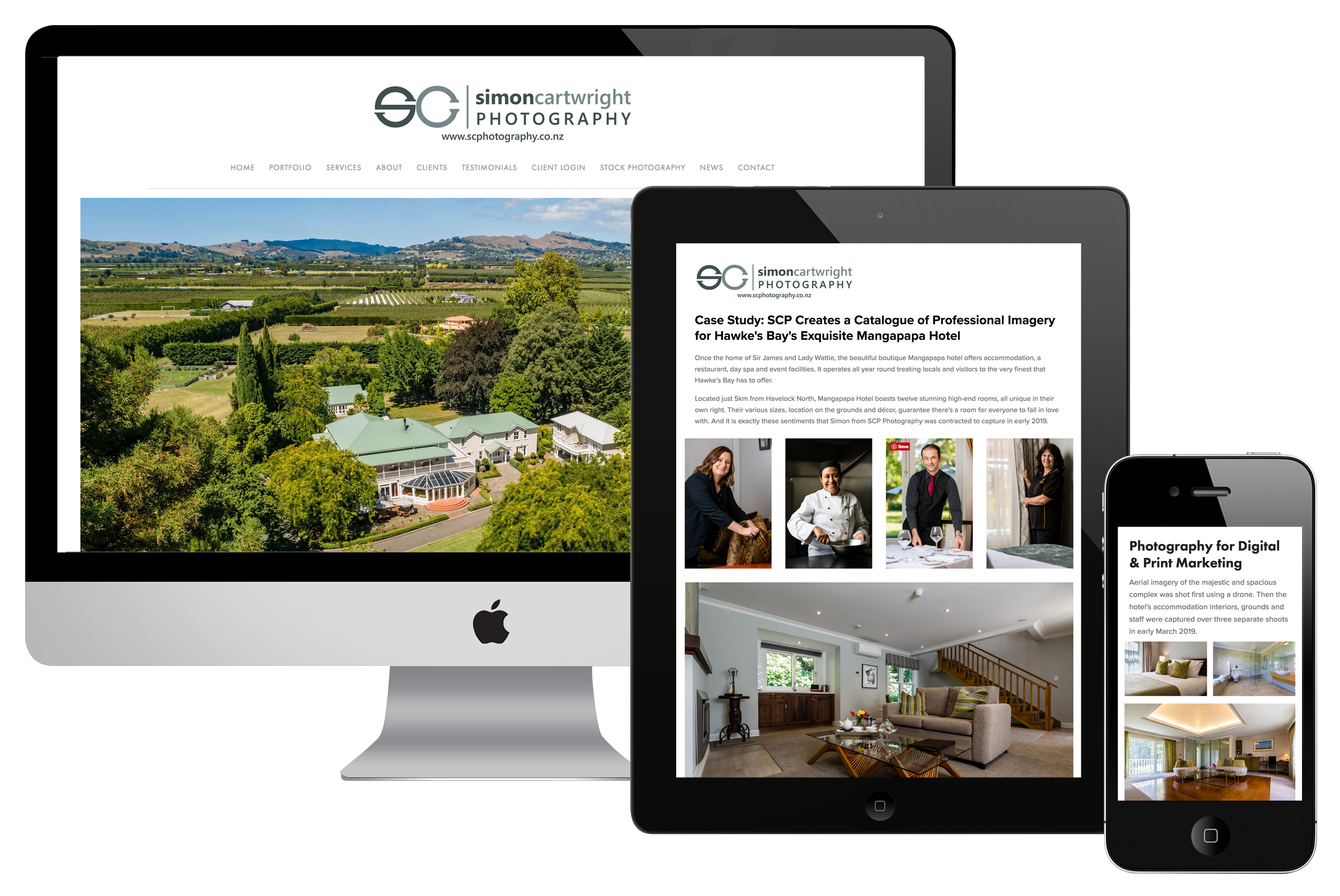 "Before I started working with Stefan my communications and marketing were sporadic. I knew I should be doing newsletters and case studies, but often wouldn't get around to it. And I wasn't enjoying the process of writing and found it was beginning to eat into my time."
–––––––
Understanding The End Game Key To Successful Strategy
Over a few coffee meetings, Ed gleaned the information needed to understand SCP's marketing goals and plan how to achieve them. Driving visitors to the SCP website and keeping the brand top of mind in a crowded market were key.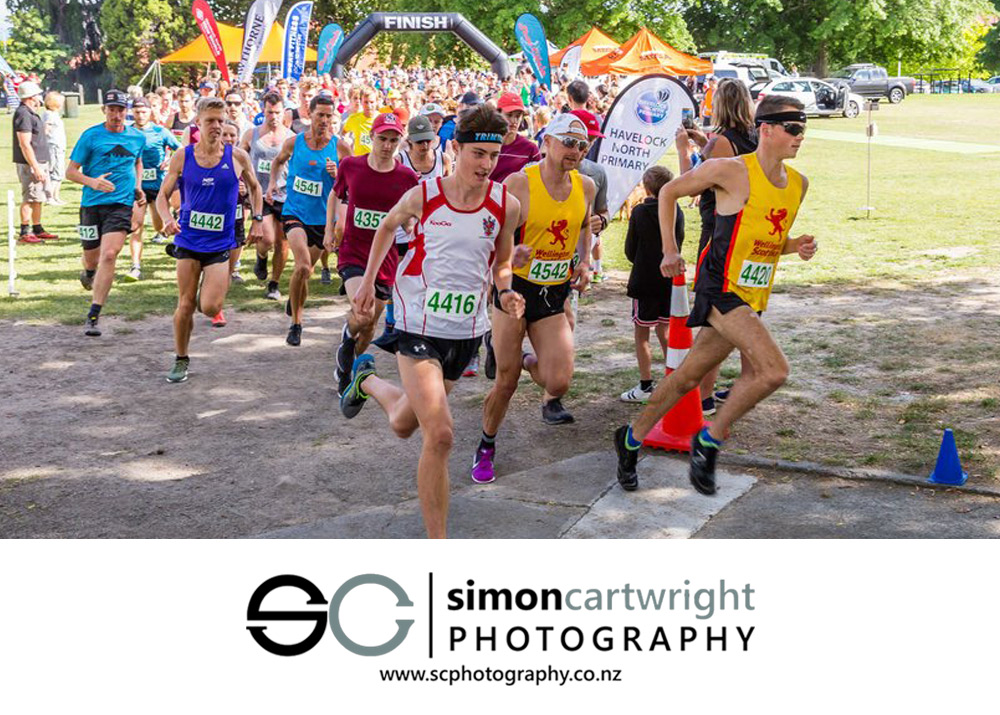 "I wanted to communicate regularly with past clients and produce quality content that would drive visitors to the website in order to increase enquiry. My goal was to raise awareness of who I am and what I do."
–––––––
New Approach Increases Consistency & Accountability
Ed formulated a bespoke strategy to meet SCP's goals. Every two months, Ed develops one case study for a large-scale shoot, and three snapshots capturing the photography of smaller jobs or pro-bono work.
These stories are published to the SCP website and social media then wrapped up in a bi-monthly newsletter. Ed also edits Simon's newsletter introduction and drafts social media teasers for the stories.
Ed's goal was to make the process of creating this steady stream of content easy and unobtrusive for Simon. Ed also developed a shared Google calendar populated with key dates and tasks, so both parties knew what needs to happen and when.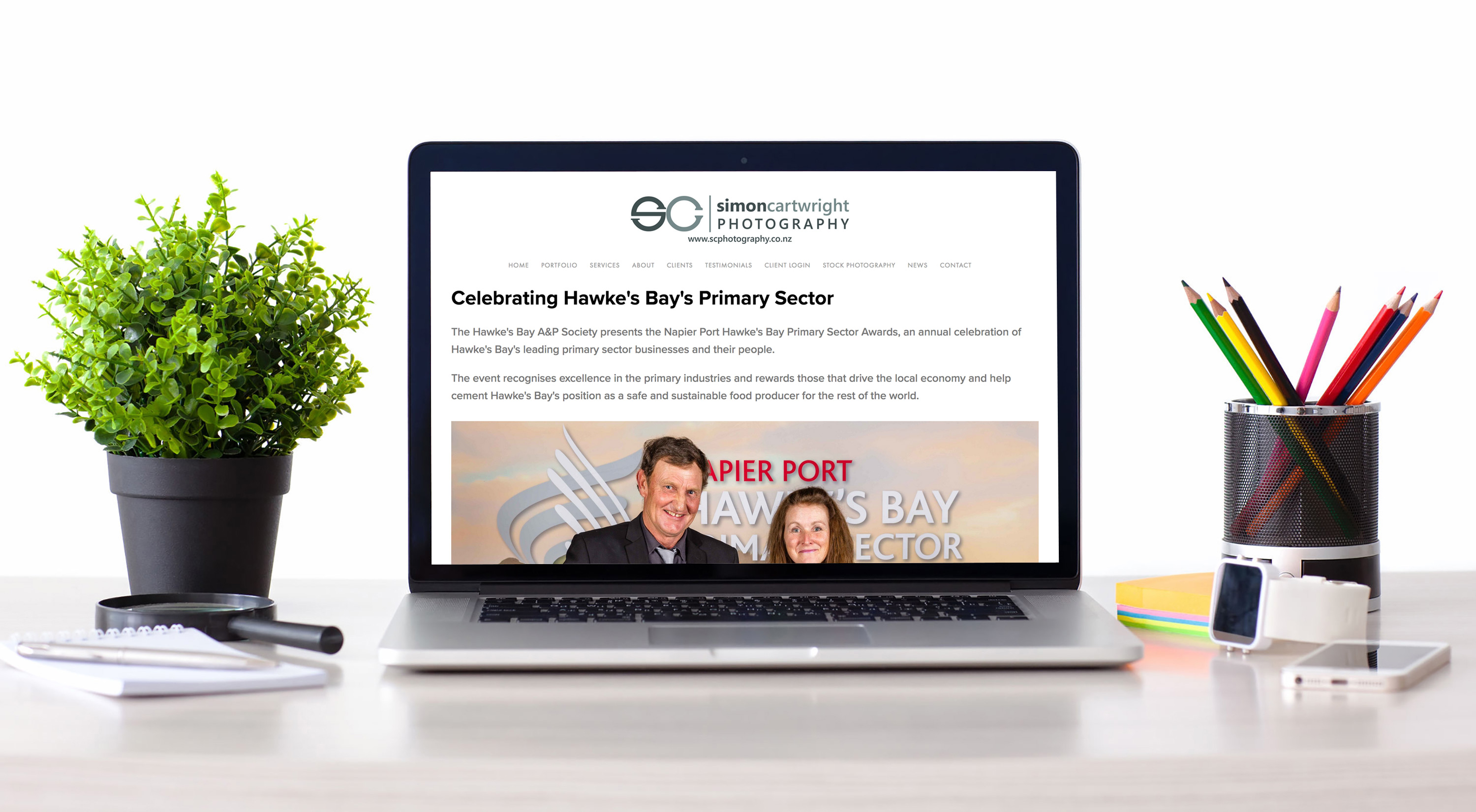 "Using Stefan makes me accountable. His calendar of dates means I keep thinking about the marketing and stay on track. Working with Stefan actually makes me get it done, it's really handy in that respect."
–––––––
Fresh Perspective Enhances Content
Having Ed write SCP's case studies and snapshots has not only saved Simon a significant amount of time, but also enabled a fresh perspective on communications.
Simon completes a set questionnaire for each story and Ed takes it from there; reviewing the images from the shoot and speaking to the client to get their perspective for the more in-depth case studies.
Ed pulls these threads together to write stories that hold the SCP brand and tone of voice, which is always casual and friendly, like a conversation Simon might have with a client.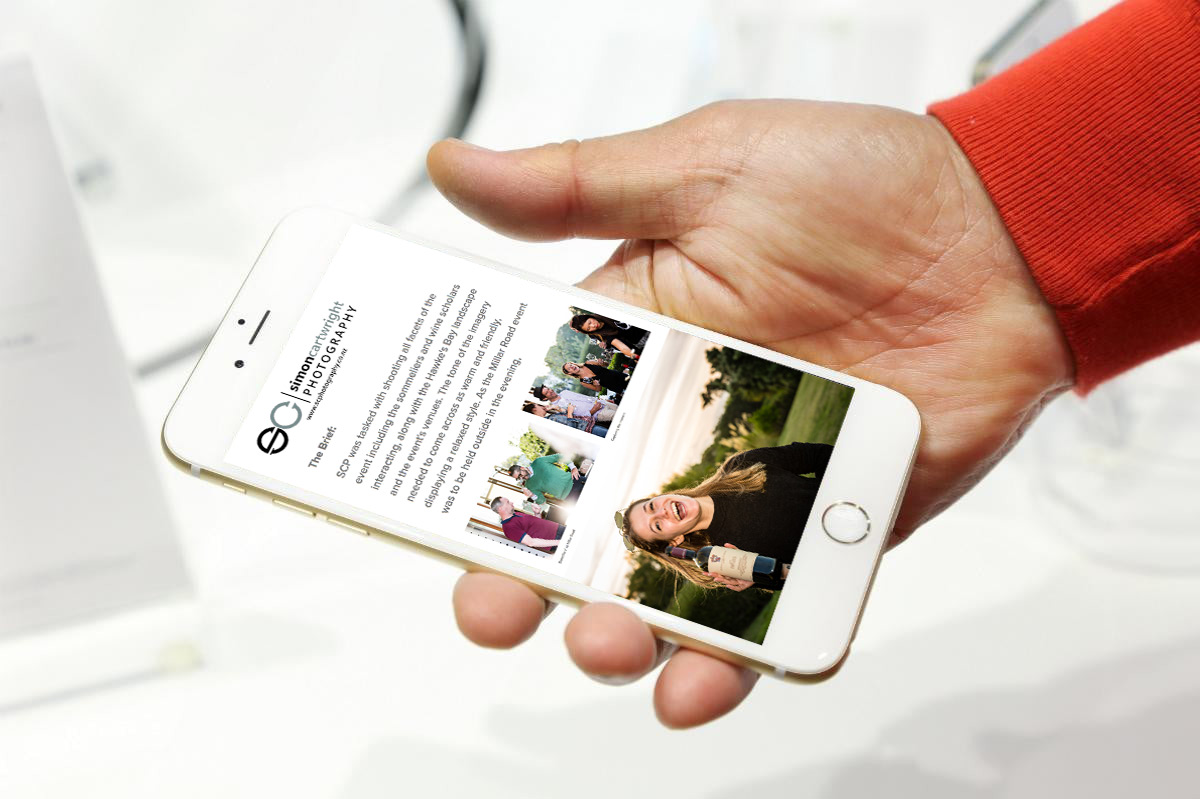 "Stefan can word things in a different way, he puts a spin on things that I wouldn't think of. He sends me a list of questions for each story and they make me really think about things. For example, the behind the scenes information I share about the prep or the tech set up, helps a potential client see what's involved."
–––––––
Confidence Leads to New Ideas, More Enquiries
Working with Ed has meant Simon is more confident in the quality of SCP's content and is using it to create sponsored posts on Facebook and Instagram. This has led to an increase in enquiry, particularly from out of town.
"Now I feel like I've got something that's professionally done, I use the stories for sponsored posts on Facebook and Instagram and am able to push them far and wide. I've been getting more enquiry from further afield since I started doing this. For example, I did a job recently for Škoda that came through a big agency in Auckland."
–––––––
Web Traffic More Than Doubles
Within months of starting work with Ed, SCP's web traffic had increased by over 200%, with additional spikes on newsletter days.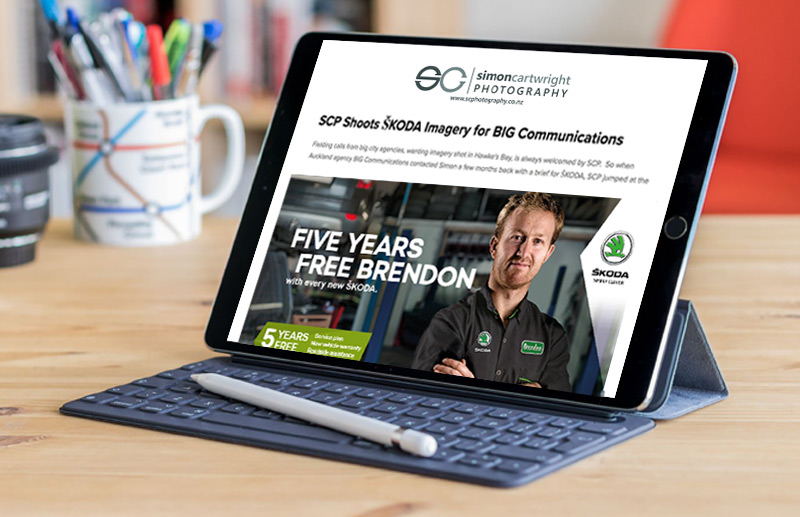 "Web traffic numbers have increased significantly since Ed came on board. My recent June newsletter gave me an instant bump in traffic, more than doubling the numbers for the previous day. All I need are one or two conversions and it's more than worthwhile."
–––––––
High Calibre Comms
While numbers provide immediate quantifiable results, the long-term reputational impact of Ed's strategy is more important.
Quality communication keeps the SCP brand top of mind, contributing to the ongoing positioning of Simon as the go-to commercial photographer in Hawke's Bay.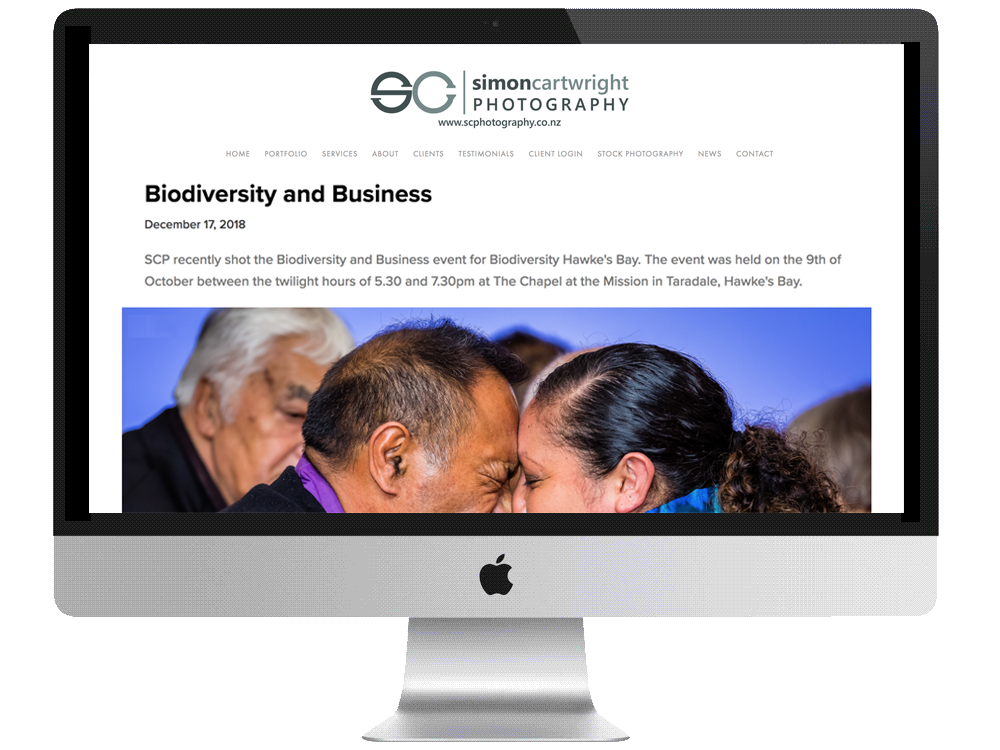 "Since working with Ed I can confidently say my communications are cohesive and professional, they reflect what I'm about."
–––––––
Integrity Without Fail
Ed's easy and straightforward approach works well for Simon.
"The thing about Stefan is that he's just a really nice guy. What you see is what you get. He's straightforward, plain speaking and always happy to answer questions. He's so prompt and always keeps himself so on track. And one thing I really like is that when he says he's going to do something he does it, without fail."
–––––––
Future In Focus
Ed and SCP plan to continue their winning content strategy for the foreseeable future, adding in new story ideas to keep things fresh. Ed is now developing a logo and brand for SCP's new side business, a stock photo agency.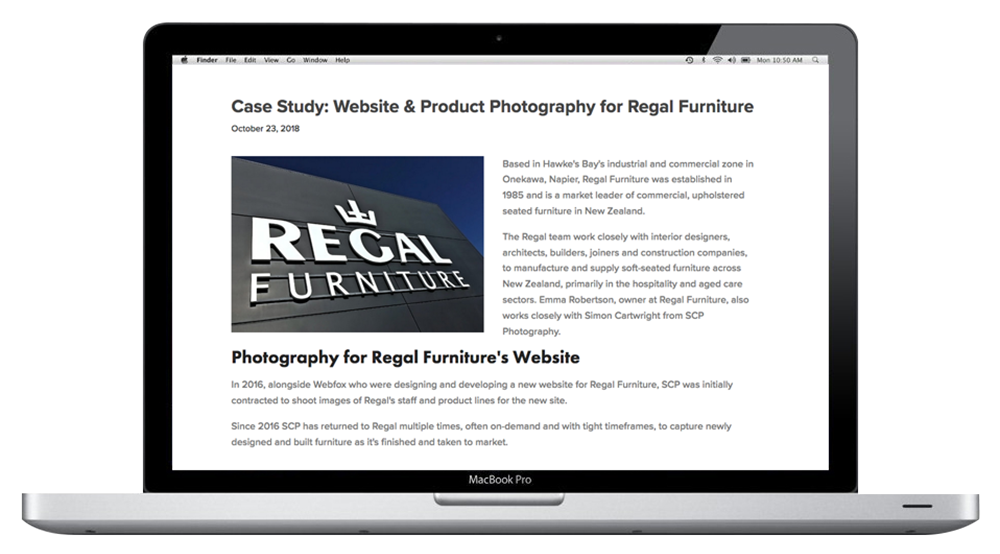 "It's about painting a picture of what happens on a shoot, and Stefan is really good at that. I like how Stefan contacts my clients to get a testimonial to include in the story – those nuggets are really good for prospective clients."
–––––––
Ed for Brand, Marketing & Communications
If your business needs the services of a brand, marketing and communications expert, contact Stefan from Empire Design on stefan@empiredesign.co.nz or 027 285 3800. Or, connect with Ed and Stefan on Twitter, Facebook, Instagram or LinkedIn.
–––––––
"Stefan is definitely proactive. He took one look at the interim logo I did for SCP Stock and told me I needed some help! We're working on a new one now and I think it's going to be good. For the future I see absolutely no reason to stop using Stefan's services or change what we're doing, it's working really well."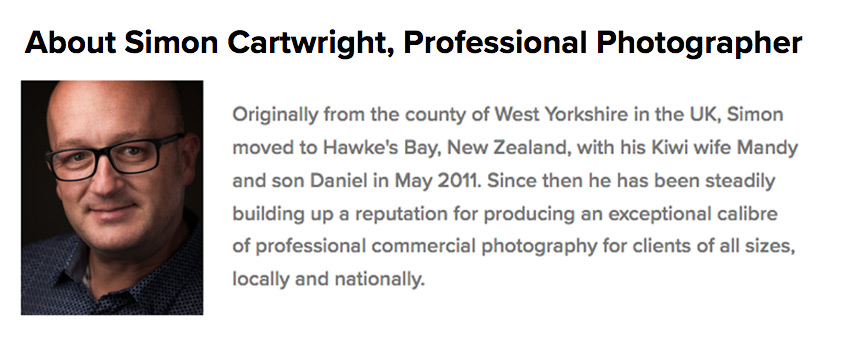 –––––––