Visāge Hair & Beauty is composed of a state-of-the-art hair salon in Taradale, Napier, and a combined salon-clinic in Havelock North. Offering the full range of hair and beauty services and at times employing over 40 staff for two decades, Visāge is by a long shot the premier destination in Hawke's Bay for men and women to get their hair cut and styled, their nails sculpted, a full body tan or to be pampered with a massage.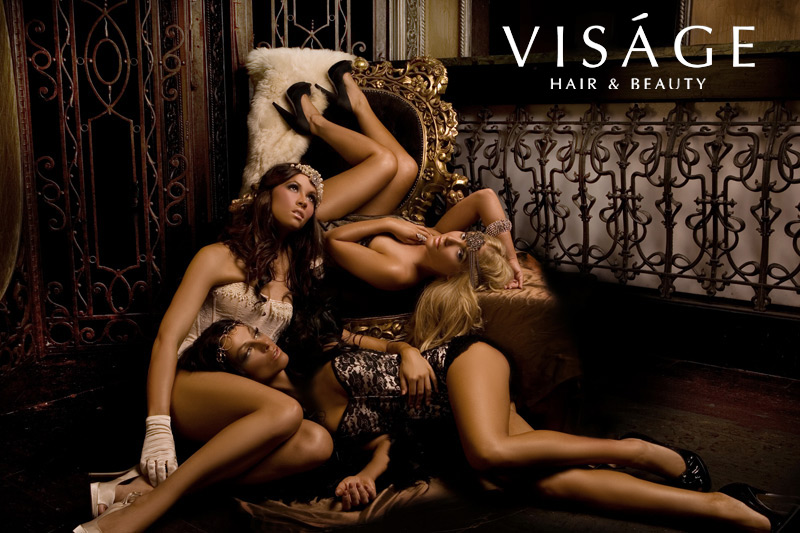 The Beginning
After a prospecting cold call back in 2003, Ed has since been working with Visāge's owner and director, Kay Deakin, on all aspects of advertising, marketing and communicating the Visāge offering to clients throughout Hawke's Bay. During the last 14 years, Ed has produced a vast array of print, press and digital material for Visāge, by carrying out copywriting, graphic design and website development services, among others.
To view examples of work Ed has delivered on for Visāge click here.
The Relationship

In the time Visāge has been Ed's client, the business has experienced more than 300% growth, which is reflected in staff numbers, actual square feet covered by the business, and of course net revenue. One (such as Ed) could bang on about a client's success being down to the great work they've done for them. But shameless self-promotion has its limits, so here are a few words to simply describe the hows and whys:
Understand how the business operates
Be patient and sensitive to internal ups and downs
Stay proactive by suggesting new ideas
Remain agile and responsive
Pay attention to small details
Take risks and don't be afraid to be honest
The Future

The Visāge brand in Hawke's Bay has become synonymous with only the very best in hair and beauty services. Looking forward, Ed will continue to work with Kay and Visāge and there are changes afoot … so watch this space to be the first in the know about what Ed's been up to.
To view examples of work Ed has delivered on for Visāge click here.