A Case Study by Rosheen FitzGerald
*All quotes in this article compliments of Chloe Johnson, Communications & Development Manager at Woodford House.
–––––––
Woodford House prides itself on providing educational excellence for young women of the past, present, and future. The accomplishments of their students are many and varied, and they lead the way in creating a nurturing and empowering learning environment.
With so many positive qualities to showcase, the team at Woodford House share stories of the exceptionalism of both current and past pupils, as well as educational insights and thought leadership pieces with their wider community, through a magazine called Tempus.
Tempus is a twice-yearly publication circulated to old girls, current parents and students, and families of prospective students – around 3,500 families in all. Their vision for each issue is brought to life by Stefan Olsen, creative director and senior designer at Ed (Empire Design).
–––––––
Effective Listening & Good Communication
Ed considered the needs of Woodford House, their target audience, their existing brand capital, and the kind of story they wanted to tell, when coming up with the magazine's design and layout. Stefan sat down and really listened to what the team at Woodford House were trying to achieve, then got to work making it happen.
"I love that I can give Stefan at Ed a loose idea and he'll come back with a design interpretation of what I've said. That's probably quite a challenging thing to do but he does it really well. He's a good listener, he's a good designer and he's a great communicator. Those three things have really helped us produce a high quality magazine."
–––––––
–––––––
Intuitive Creativity & Technical Ability
Ed has the kind of intuitive aesthetic sensibility that just can't be taught, as well as the technical ability to produce a highly polished, professional product. Stefan's design-work is expertly tailored to the Woodford House target audience and is consistent with their ethos and brand guidelines.
From colour palette, to fonts, to image selection and layout, Stefan got a feel for the message, the impression and identity, that Woodford House wanted to create with Tempus, and brought it to life.
"He's great at putting forward ideas. I don't need to lay everything out on a silver platter for him, I just give him a very rough idea of what I'm thinking and he will come up with something quite innovative – he's got a creative mind as well as the skills to actually design it on the computer."
–––––––
–––––––
Raising The Bar As High As Possible
Ed is committed to supporting Woodford House to produce the very best magazine possible. By holding a high standard for the level of work he's willing to put into the world, Stefan inspires the team at Woodford House to meet and exceed that standard. He's prepared to work and rework a design until it is right. Ed's dedication to quality ensures design output of the highest calibre.
"Stefan gives us constructive feedback to ensure the images we provide are top quality. While he's very accommodating to what we want he also knows the standard and the quality so he can tell us when an image is not that good and we need to work harder to find a better one. We really appreciate that honesty."
–––––––
–––––––
Flexible & Dynamic Systems To Suit
Ed is dedicated to devising systems to serve the client in a dynamic way; and that can adjust to suit their changing needs. Stefan has been working on Tempus since 2013 but when Woodford House had a staffing change in 2015 he was willing and able to adapt and innovate accordingly.
"I adopted a process that didn't quite work for me. So I changed it around and Stefan was more than happy to do things a different way. It wasn't what he was used to but he was very accommodating."
–––––––
–––––––
Ease of Process & Production Values
The combination of experience and excellent communication makes Ed a master at refining processes. Stefan consults with the team at Woodford House who populate a Dropbox folder with content on which he works, providing feedback, as the magazine is produced.
Once all the content has been supplied it's then designed into the layout before a soft-copy draft of the magazine is made. This will go back and forth between Ed and Woodford House for annotation and refinement until a final version is agreed upon. Once approved, Ed sends the final files to the printer for production and distribution.
"Stefan is simple to work with in terms of clarity. Everything we do process-wise is digital, which makes it a very easy process."
–––––––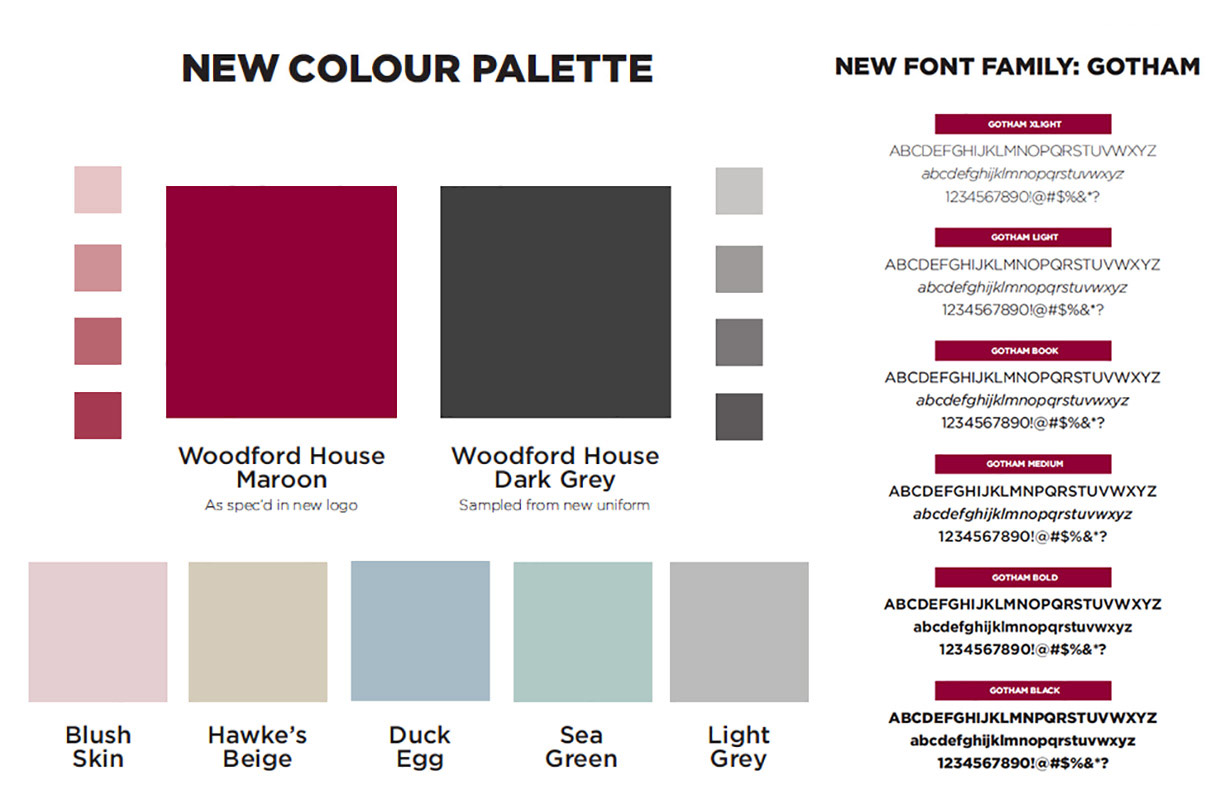 –––––––
Reliability In An Unpredictable World
Ed provides a service to be depended upon. Life can be unpredictable, but Ed is always willing to go the extra mile and put the effort in to produce a quality product in good time. The team at Woodford House value Stefan's ability to finesse his schedule to their needs.
"Stefan can work to a fairly tight timeframe. There would sometimes be last minute changes and he's really accommodating. That's really important – he's never once missed a deadline, if anything he's always a couple of days early."
–––––––
–––––––
A Lasting Partnership Into The Future
Now in its twelfth issue, Ed has been working on Tempus magazine for six years. In that time, Stefan has guided the team at Woodford House from initial concepts, through small refreshes to a complete redesign this year. This longevity speaks to the standard of service Ed provides.
"He's a really good communicator, he's highly skilled in his design and he's very simple and easy going to work with. It's a beautiful magazine."
–––––––
–––––––
Choose Ed for Publication Layout & Graphic Design
If you need a designer who can interpret your needs in a creative way, who will let his best work inspire your best work, and who can develop simple, effective, dynamic processes, so that you get the most out of your time and money, get in touch with Stefan at Ed today.
Stefan Olsen @ Ed
027 285 3800
stefan@ed.net.nz
–––––––
–––––––